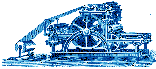 Catholic Newspapers in Microform at Notre Dame
---
Notes
---
1. Paul J. Foik, Pioneer Catholic Journalism. United States Catholic Historical Society, Monograph Series, no. 11 (New York: United States Catholic Historical Society, 1930), 24, 29.
2. See New Catholic Encyclopedia, s.v. "Catholic Press, World Survey: 19th-Century English Newspapers."
3. See Michael T. Krieger, "Nineteenth-Century Catholic Serials and the Interest in Them." Catholic Library World 67 (September 1996): 20. See also Eugene Willging, Catholic Serials of the Nineteenth Century in the United States; A Descriptive Bibliography and Union List. Second Series (Washington, D.C.: Catholic University of America Press, 1959-1968), Part 12, 91. Willging states: "It [Catholic Telegraph] is not the oldest weekly newspaper as it claims to be if one counts the forerunners (JESUIT, etc., S 5 1829 as one paper with the BOSTON PILOT.)"
4. See Jay P. Dolan's remarks in his preface to the first edition of this work, Directory of Roman Catholic Newspapers on Microfilm: United States (Notre Dame, Ind.: 1982), vi.
5. Philip Gleason and Charlotte Ames, "Catholic Americana at Notre Dame," in What is Written Remains: Historical Essays on the Libraries of Notre Dame, edited by Maureen Gleason and Katharina J. Blackstead (Notre Dame, Ind.: Published for the University of Notre Dame Libraries by the University of Notre Dame Press, 1994), 23, 29.
6. To access UNLOC directly, use either of the following URLs: TN3270://irishmvs.cc.nd.edu:2023; or Telnet://irishmvs.cc.nd.edu. For Telnet sessions, enter Library at the prompt. For Dial-in Access: (219) 634-2422, 7 bit, 1 stopbit, even parity, (up to 9600 bps); enter Library (on command line). Access to UNLOC is also available through the University Libraries' homepage (http://www.nd.edu/~ndlibs). Users should be certain that their web browser is configured to work with their Telnet or TN3270 programs.
7. See American National Standard for Information Sciences: Serial Holdings Statements Z39.44-1986 (New York: American National Standards Institute, 1986).