---

Sorin's Birthplace
---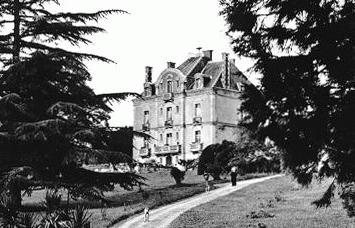 ---
In the province of Mayenne, at the little village of La Roche in the commune of Ahuillé, there lived a gentleman farmer, Julian Sorin de la Gaulterie and his wife, Marie Anne Louise Gresland de la Margalerie. Edward Frederick Sorin was the seventh of their nine children. He was born on the 6th of February, 1814.
-- Arthur J. Hope, CSC, Notre Dame: One Hundred Years
(Notre Dame: University Press, 1948), p. 7.
---
<<
Father Sorin
>>