---

---
Institute of Technology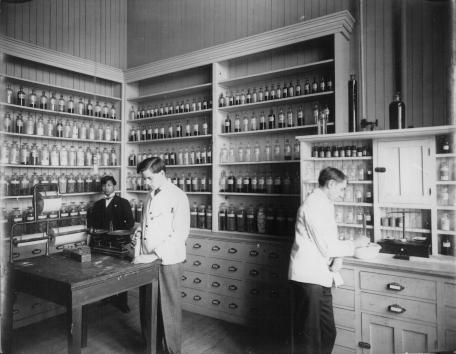 In the Annual Catalogue for 1889-90 (p. 12) was listed among the University buildings for the first time an Institute of Technology. As originally built, this was a three story building immediately south of old Science Hall, and was "devoted to the exclusive use of the students of civil, mechanical and electrical engineering." Later it housed the Department of Chemistry until largely destroyed by fire in 1917. Renovated as a two story structure it became the Hoynes College of Law in 1919, and today [1960] houses the Department of Architecture. Concurrently with the programs in Civil and Mechanical Engineering were announced in the Annual Catalogues for the years 1889-1895, under the title Institute of Technology programs in Theoretical and Experimental Engineering, Practical Mechanics, Machine Drawing, and, beginning in 1891-92, Applied Electricity.
-- Academic Development: University of Notre Dame / by Philip S. Moore, C.S.C.
The history of the building is varied. Built in 1890, it has been used by every college in the University except business administration. In 1919, it was named Hoynes Hall after a law dean whose tenure was more than 50 years. It became available after its most recent tenant, the Department of Psychology, moved to Haggar Hall in the fall of 1975. The building gives the University an educational facility to match the aspirations of its Department of Music.
-- The Patrick F. Crowley Hall of Music (Dedication Program, 1976)